6-Inch (150 mm) variable area flowmeter for scientific gas applications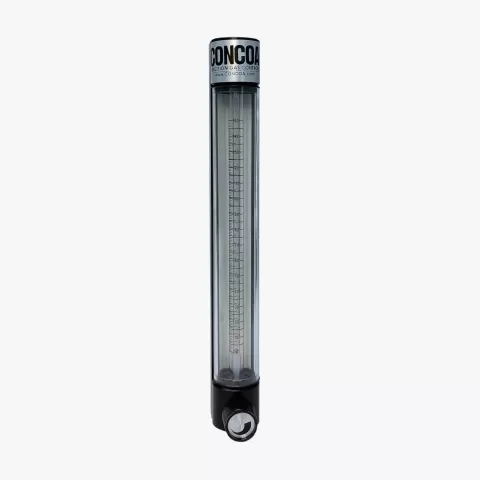 The 560 Series Flowmeter offers inherent simplicity, versatility, and economy in a precision flow instrument. Flow readings from the uniformly calibrated millimeter scale are converted to actual flow using the flow calibration chart provided with the flow tube. The CONCOA 560 Series flowmeter provides optimum repeatability and reliability making it ideal for a wide range of chemical, petrochemical, biotechnology, and analytical applications.
Flowmeter Wizard - try the flowmeter wizard today!
Rib-guided tube internals provides precise stable flow readings
Rotating magnifier lens enhances reading resolution
Premium threaded insert permits reliable panel mounting
Field changeable flow tube promotes installation flexibility
WARNING: This product can expose you to chemicals including Lead, Chromium, Nickel, and 1-3 Butadiene, which are known to the state of California to cause cancer, birth defects, or other reproductive harm. And, this product can expose you to chemicals including Bisphenol A (BPA) which is known to the State of California to cause female reproductive harm. For more information go to www. PSWarnings.ca.gov.
Kalrez® is a registered trademark of DuPont Performance Elastomers;